Garrett College was proud to host the 2021 Mid-Atlantic Wildfire Training Academy, located in Western Maryland, with trainings held on campus and virtually!
Due to COVID-19, students registering for on-site training are required to remain on campus for the duration of his/her course(s). Course fees include a lodging and meal package based on the duration of the course (s).
For more information contact: chantel.lowdermilk@garrettcollege.edu / 301-387-3771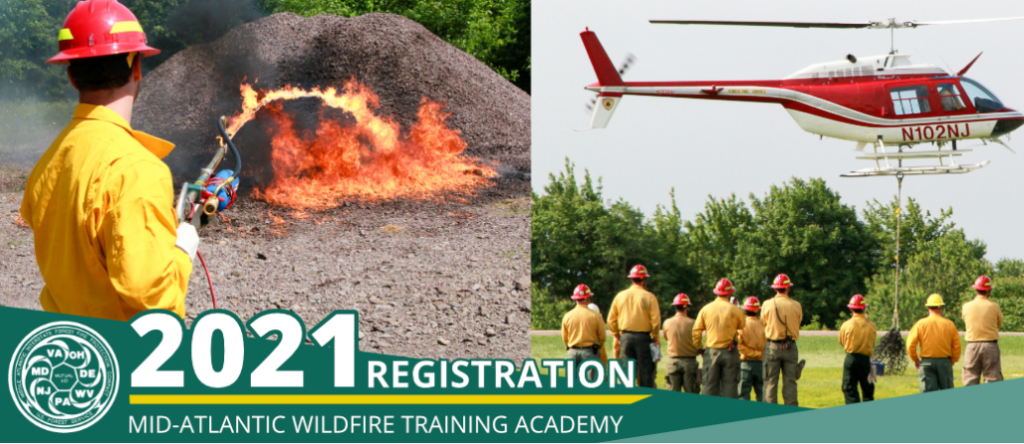 To register go to: https://www.garrettcollege.edu/fire-academy.php
Important Deadlines
Last Day to Register: April 29, 2021
To view this year's selection of Academy offerings, Course Descriptions | Course Matrix (xls)
Registration Options
Compact Members: The Mid-Atlantic Fire Compact is comprised of seven state and associate partners from the U.S. Forest Service, National Park Service and Fish and Wildlife Service. The seven states in the compact are Ohio, West Virginia, Virginia, Pennsylvania, New Jersey, Delaware, and Maryland. Compact Members are state employees (or are affiliated with one of these seven states listed) who have been selected to participate in training by their state fire supervisor. All authorized compact members will receive a code from their state fire supervisor to use at registration.
Non-Compact: Non-Compact members are often volunteers or working with local, state, or federal organizations/agencies outside of the state forestry organizations within the Compact. Federal employees are not considered a part of the Compact unless they are instructing for the Academy. In this case, Instructors should receive a code and register using the Instructor option.
Instructors: All instructors should receive a code from the Compact and register using Instructor option.
---
I am a Compact Member:
I have a code and need to register
I am an Instructor/Staff:
I have a code and need to register