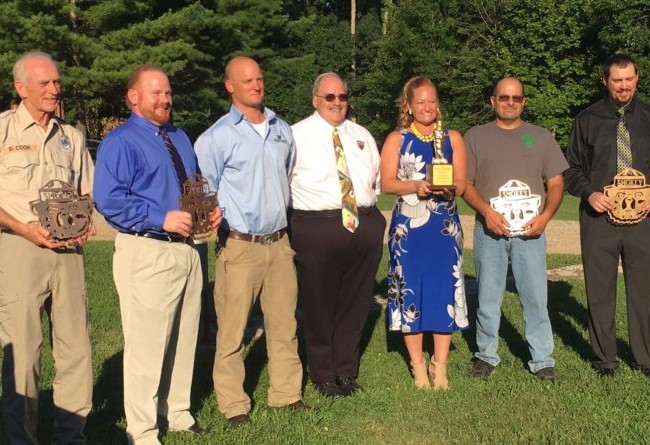 The 2018 Gold Smokey Award has been awarded to the Mid-Atlantic Interstate Forest Fire Protection Compact and its fire prevention and education committee. The compact is comprised of seven states including New Jersey, Ohio, Virginia, Pennsylvania, Delaware, Maryland and West Virginia.
The group gets together once or twice a year to create prototypes that help with forest fire prevention education. The group has created bandannas, large Smokey Prevention Plinko Games for events, large puzzles for children to use at events, compiled a three-DVD set of old Smokey Bear videos, songs and artwork and large fire danger signs with Smokey Bear. The group coordinated an international multi-compact workshop in Mystic, Conn., as well.
Smokey Bear turns 75 next year and the compact also created a special 16-page supplement for the Highlights children's magazine that will deliver early in 2019 and will be delivered in each subscription of the magazine in the seven states, and an additional printing of 168,000 copes for standalone use. Fred X. Turck of Virginia, who has already won a Gold Smokey for his outstanding work in fire prevention education, noted that each item takes about a year to move from concept to production.