In honor of Smokey Bear's 75 years protecting America's forests and wildlands, the Mid-Atlantic Forest Fire Protection Compact has established a Geocaching GeoTour. There are 75 caches located across the seven states that comprise the Mid-Atlantic Compact: Delaware, Maryland, New Jersey, Ohio, Pennsylvania, Virginia, and West Virginia.
See the list of geocaches included in the GeoTour.
Rewards for Geocaching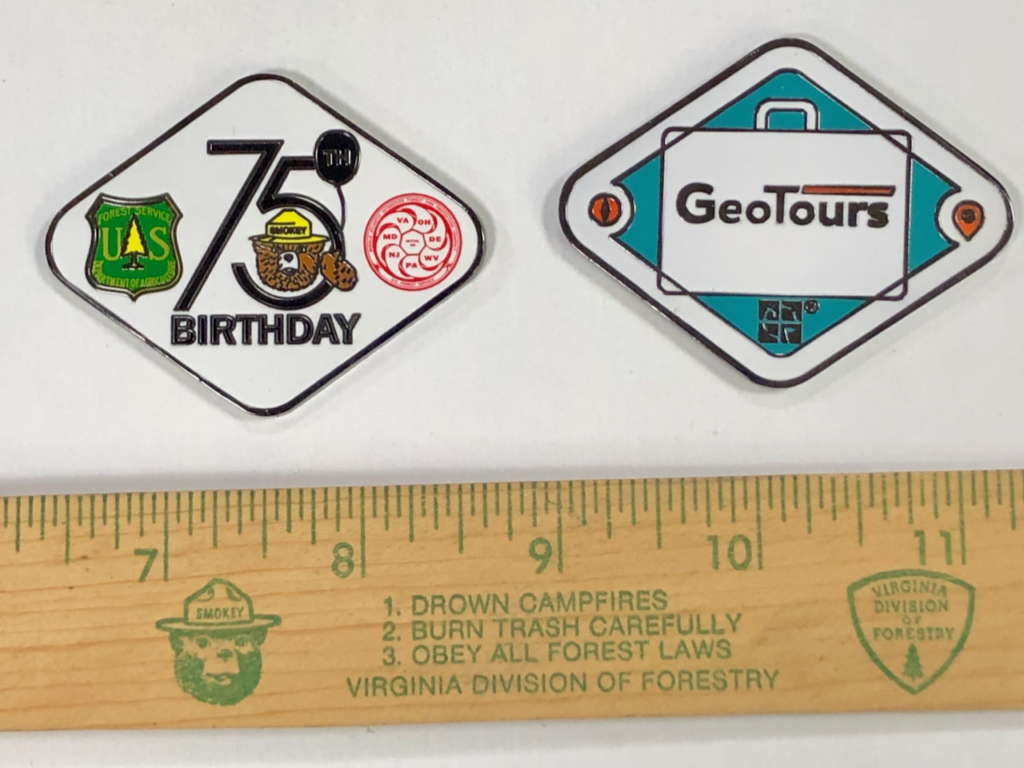 75 Smokey Bear "First-to-find" tokens
Find 6 caches in one state: Smokey 75th Trackable Coin
25 caches along the GeoTour: Limited Edition Diamond Geocoin
Find all 75 caches: special gift from Smokey Bear!
Download your Smokey Bear 75th GeoTour Passport.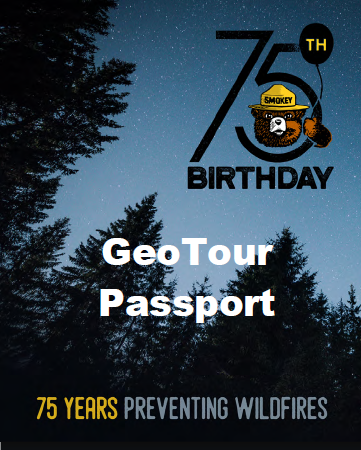 Geocaching is the real-world adventure that's happening right now, all around you. Watch this video to learn more about what geocaching is, how it works and how you can become a part of it. After the video, head over to Geocaching.com to create your free account and to get started. Happy geocaching!